Keith Whitener new administrator at Alexander Correctional
TAYLORSVILLE – Keith Whitener has been promoted to administrator of Alexander Correctional Institution. He was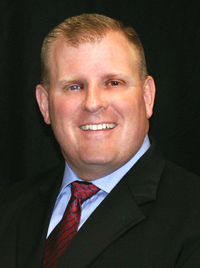 previously the prison's assistant superintendent-custody and operations.
Whitener succeeds the retired Reggie Weisner.
As superintendent of Alexander Correctional, Whitener is in charge of a close custody prison that houses 1,000 adult male inmates and has approximately 450 officers and administrative and support personnel.
Whitener's career began in 1987 as a program assistant at Catawba Correctional Center. He rose through the ranks at Catawba Correctional and at the Iredell, Marion and Caldwell facilities, being named assistant superintendent at Alexander in 2003.
The Catawba County native has an associate's degree in business administration from Catawba Valley Community College. He has completed the Department of Correction's supervisory management training is a student in the Corrections Leadership Development Program.
Whitener and his wife have two sons. He is active in his church and enjoys salt water fishing.
# # #
Editors: A digital copy of the photo is available by calling 919-716-3700