Lori Anderson to manage community corrections in District 28
ASHEVILLE – Lori Anderson has been named to manage probation and parole operations in Judicial District 28, which covers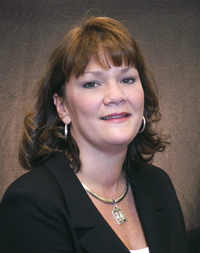 Buncombe County.
Anderson will oversee 60 employees who supervise approximately 3,500 criminal offenders under community supervision in the county. Among the staff are 52 officers, including four chief probation/parole officers.
Anderson is a 14-year community corrections veteran who was promoted from her position as a chief probation/parole officer in Buncombe County. She succeeds John Greene, who recently retired.
First named a probation/parole officer I in 1993, Anderson rose to intensive officer in 1996 and then chief probation/parole officer in 2001. She is also a correctional instructor.
The Haywood County native earned her bachelor's degree in psychology from UNC-Asheville in 1992.
Anderson and her husband, Brian, have two sons, ages 7 and 2.
# # #
Editors: A digital photo of Lori Anderson is available by calling the NCDOC Public Affairs Office
at 919-716-3700.