Neuse prison has new superintendent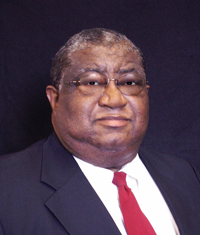 GOLDSBORO

– Ennis Oates is the new superintendent of Neuse Correctional Institution, an 816-bed minimum custody prison.

Neuse Correctional is the point of entry into the prison system for adult male misdemeanant offenders from all counties. It also processes felons with sentences of less than 24 months. The prison, with a staff of 283, has 512 beds designated for inmates going through the diagnostic process.

Succeeding the retired John Crawford, Oates was previously superintendent at New Hanover Correctional Center in Wilmington.

Oates began his career with the Department of Correction as a correctional officer at Central Prison in Raleigh in 1975. After transferring to Wayne Correctional Center in 1979, he advanced through the ranks. Oates was promoted to sergeant at New Hanover Correctional Center in 1981, became a lieutenant at Eastern Correctional Institution in February 1983 and was promoted to assistant superintendent at New Hanover in June 1983. He moved up again in 2002 to superintendent at Wayne Correctional Center and returned to New Hanover as superintendent in 2003.

As the new superintendent of Neuse, Oates looks forward to the challenge of managing the processing center.

"The new position is an exciting prospect," Oates said. "I do have mixed emotions about leaving New Hanover and the great group of people on the staff there. At the same time, I appreciate Secretary [Theodis] Beck having the confidence in me to appoint me to Neuse Correctional Institution.

"I look forward to joining the staff there, and I am committed to working hard to earn the respect of the staff and the inmates. I know that it will be a challenge, but if I can be an example and some young kid in Wayne or Johnston counties is inspired and learns that with hard work and sacrifice they to can be successful, it will be well worth it."

Reared in Wayne and Johnston counties, Oates is a 1971 graduate of Smithfield Selma Senior High School. He is a U.S. Army veteran and has completed the state's Certified Public Managers program, with an emphasis in budget and management.

Oates and his wife, Edna, have two children and reside in Wilmington. They are active members of Enoch Chapel Missionary Baptist Church. He is also active in civic and community service and has worked with youths serving as a mediator for at risk young people and participating in the One-On-One program.

# # #

Editors: A copy of the photo is available by calling 919-716-3700.