New superintendent named at Eastern Correctional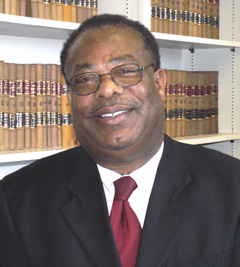 MAURY -- The N.C. Department of Correction has named Travis Outlaw the new superintendent at Eastern Correctional Institution. He succeeds the retired Carla O'Konek Smith.
Outlaw is in charge of a medium-custody facility that houses more than 400 male inmates and has some 300 staff members. Eastern is one of three state prisons that house a residential mental health population. It has 86 residential mental health beds and a full compliment of mental health staff
Formerly the superintendent at Duplin Correctional Center, Outlaw began his corrections career in 1975 as a correctional officer at Pender Correctional Center. Outlaw was promoted through the ranks at the Division of Prisons' Wayne and Eastern facilities, and was named superintendent at Duplin in February 2005.
"Coming back to Eastern as superintendent is a challenging opportunity that I look forward to," Outlaw said.
The Duplin County native is a graduate of St. Augustine College, and has a bachelors degree in social studies. He also completed the state's Certified Public Manager Program. He is active in both his church, St. James AMEZ, and his fraternity, Alpha Phi Alpha.
Outlaw and his wife, Erma, have one son and three daughters. The family resides in Goldsboro.
# # #