Hyde Correctional Institution officer named one of state's best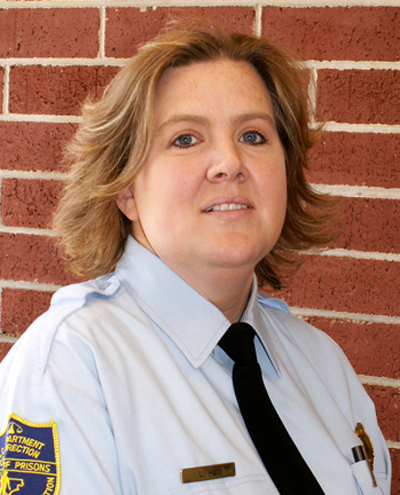 APEX – Officer Lara Hall Abbott has demonstrated exceptional professionalism in all of her assignments at Hyde Correctional Institution, earning the honor of being named one of North Carolina Correctional Officers of the Year for 2008.

The award was presented today at a ceremony at the Department of Correction's training complex in Apex. Ten other officers from across the state were also honored.

Officer Abbott's primary responsibility is supervising the inmate canteen at Hyde Correctional Institution, maintaining an efficient movement of supplies in and out of the prison's store room. She is also considered highly-dependable and teamwork-minded other assignments such as disciplinary investigations, staff training and inmate identification card production.

In nominating Officer Abbott, her supervisor described her work and dedication as "exemplary" and "exceptional."

These responsibilities are very time consuming and stressful, yet Officer Abbott can be relied upon to work efficiently and with enthusiasm, creating a positive work environment that is an inspiration and goal for others," Sgt. William Cherry wrote.

She was first a correctional officer at Hyde from 1996 to 2003, and then served two years as a general instructor for the divisional office before returning to Hyde in 2005.

# # #

Editors: A digital copy of the photo is available in color and black-and-white

by calling the Public Affairs Office at 919-716-3700.