Officers' decisiveness makes them two of the state's best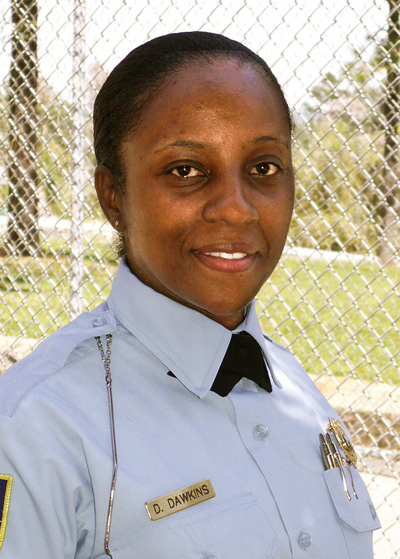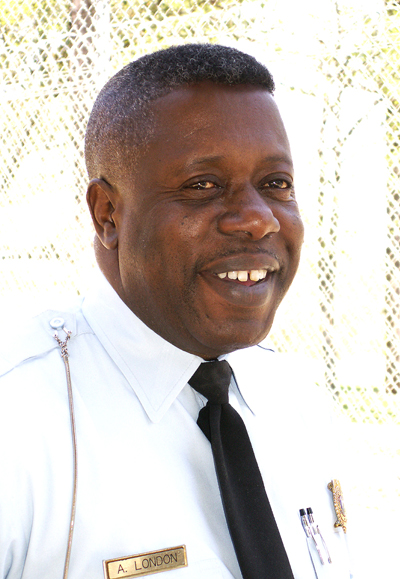 APEX – Compassionate decision making by two transportation officers has led each of them to being named a North Carolina Correctional Officer of the Year for 2008.

The awards were presented today in a ceremony at the Department of Correction's training complex in Apex. Nine other officers were similarly honored.

Correctional Officers Darletter A. Dawkins and Alexander London of McCain Correctional Hospital last winter were assigned to transport an inmate surgery patient to McCain from a Charlotte hospital. In Richmond County, life-threatening complications arose with the inmate and the officers knew that ambulances may not have been able to transport the inmate to the nearest hospital quickly enough.

A native of Richmond County, Officer Dawkins used her familiarity with the roads to guide Officer London along the quickest route. At the hospital, the inmate was stabilized for airlift back to Charlotte.

The inmate's sister, herself a medical professional, said their timely actions had saved her brother from severe injury and possibly even death. <![if !vml]><![endif]>

The award nomination states that the officers' "calm and focused quick response" was above and beyond the call of duty and had "expanded positive relations with our stakeholders." <![if !vml]><![endif]>

Dawkins began her corrections career in 2005 at Scotland Correctional Institution and transferred to McCain in 2007. London has been in corrections since 1991 at McCain.

# # #

Editors: A digital copy of the photo is available in color and black-and-white

by calling the Public Affairs Office at 919-716-3700.