Correctional officer's honesty makes him one of the state's best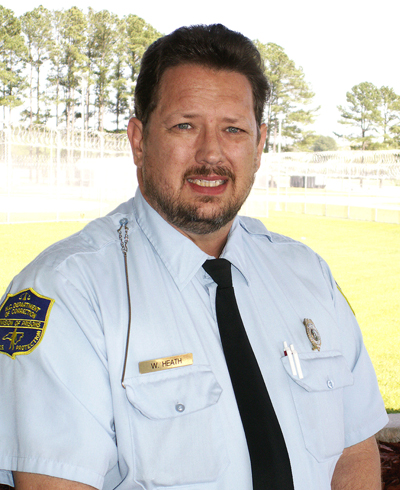 APEX – When Officer Walter Heath found more than $1,600 on a roadside last August, he immediately knew what he wanted: To return it to its rightful owner.

That decision led to Heath being named a North Carolina Correctional Officer of the Year. The award was presented today to Heath, and 10 other officers from across the state, at a ceremony at the Department of Correction's training complex in Apex.

Headed home down Highway 123 after work at Eastern Correctional Institution, Officer Heath saw some of the money blowing across the road near a sign that listed the Ten Commandments. Beneath the sign was an open ladies pocketbook that contained even more money, nearly all of it in $100 bills.

The pocketbook also contained the identification of the owner, who lived nearby. Heath called her, and she explained that the money had been saved to buy new furniture. She had forgotten that her pocketbook was on top of her car when she had left home earlier that day. The owner also insisted that Heath accept a reward for his honesty.

Heath, a correctional officer since 2006, works in the Eastern Correctional gate house, helps ensure security along the perimeter fences and within the medical services area, stands watch in a tower and performs various other custody duties.

# # #

Editors: A digital copy of the photo is available in color and black-and-white

by calling the Public Affairs Office at 919-716-3700.