New manager named for district probation operations
CHARLOTT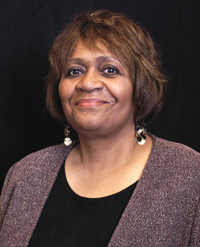 E – Cynthia Mitchell has been named the Department of Correction's new manager to oversee the probation and parole operations of District 26, which covers Mecklenburg County.

District 26's 163 officers and administrative staff are responsible for the supervision of 8,147 offenders.

Mitchell was previously the assistant judicial district manager. She succeeds the retired Phyllis H. Bridges.

Beginning her Community Corrections career as a court intake officer in 1980 in Elizabeth City, Mitchell transferred in 1981 to Mecklenburg County, where she rose through the ranks, becoming assistant judicial district manager in 2000.

The Illinois State University graduate has a bachelor of science degree in corrections and master of science degree in organizational management from Pfeiffer University. She has also completed an International Graduate Business Seminar in London, England, undertaking a comparative analysis of Scotland Yard and the Mecklenburg County judicial system.

Other training Mitchell has completed includes the state's Certified Public Managers Program, the department's Correctional Leadership Development Program and various Institute of Government managerial training courses.

In her spare time, Mitchell is active in her church and enjoys traveling, photography, sports and reading. She and Cecil, her husband, have two sons, Daniel, age 25, and Brandon, 17.

# # #

A digital copy of the photo is available by calling 919-716-3700.