New superintendent takes helm at Maury prison
MAURY – Darlyn White is the new superintendent at Maury Correctional Institution. She succeeds the retired Robert Smith.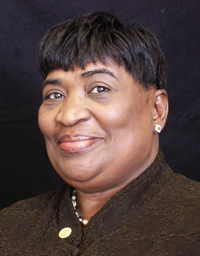 Maury Correctional Institution is a 1,000 cell, close custody prison for adult males. It opened in April 2006, becoming the fourth of six 1,000-bed facilities built by the state

The prison has a staff of 478, including 268 correctional officers along with food service, medical/mental health and administrative staff.

White's career with the Department of Correction began in 1977 as a program assistant at a half-way house for women. From there, she rose through the ranks in programming at Greene, Wayne, Eastern and Fountain correctional facilities before being named assistant superintendent in 1992 at Odom Correctional. In 1998, White was named the Division of Prisons Eastern Region Operations manager in Greenville and was acting director from August 2005 to January 2006.

A 1975 graduate of N.C. A&T State University, White has a bachelor's degree in social work. She has also completed the department's Correctional Leadership Development Program.

White is an active member of her sorority and her church, and she loves to bake, especially cheesecake.

She resides in Greenville.

# # #

Editor: A digital copy of the photo is available calling Public Affairs at 919-716-3700.