Fayetteville resident helps lead probation division

SMITHFIELD -- Diane Isaacs of Fayetteville is the new assistant administrator for Community Corrections Division II.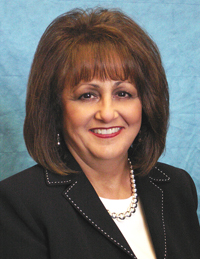 Isaacs will be helping Division II Administrator James Fullwood manage the operations of the 21-county area, where more than 31,350 offenders are under the supervision of 691 probation/parole officers and office staff members.

Beginning her career in 1982 as a parole officer in Cumberland County, Isaacs transferred to Harnett county in 1989. She was promoted to chief probation/parole officer in Hoke County in 1997 and judicial district manager for District 16A (Hoke and Scotland counties) in 2006.

Isaacs graduated in 1982 from East Carolina University with a degree in criminal justice. She has completed DOCís Correctional Leadership Development Program.

The Robeson County native and her husband, Terry, reside in Fayetteville. She enjoys going to the beach and to antique auctions and collecting cookbooks. Terry Isaacs is a retired N.C. Highway Patrol captain and is a Cumberland County Sheriff's Office detective.

Isaacs is also active in the N.C. Association of Probation/Parole Officers.

# # #

A digital copy of the photo is available by calling 919-716-3700.