| | | | | |
| --- | --- | --- | --- | --- |
| | | North Carolina Department of Public Safety | | |
Michael F. Easley
Governor

Theodis Beck
Secretary

North Carolina Department of Correction

---

For Release:
Contact: Keith Acree
Date: Nov. 25, 2008
Phone: 919 -716-3700

---
Escaped inmate captured in Jackson County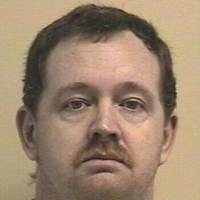 SYLVA – A Foothills Correctional Institution inmate who escaped in 2005 was captured Monday about 4:45 p.m. on Camp Creek Road in Jackson County.
Correctional officers, deputies from the Jackson County Sheriff's Department, Sylva Police Department and the N.C. Highway Patrol acted on a tip and located Travis Leon Webb, 44, (#0429480) near Sylva. He rammed a deputy's vehicle with a late-model Chevrolet Lumina and was captured following a pursuit and a foot chase.
Webb walked away from a road work crew on April 20, 2005. He was serving a felony breaking and entering conviction from McDowell County. Additional charges are pending with the Jackson County Sheriff's Department.
# # #
---
North Carolina Department of Correction
Public Information Office 4202 Mail Service Center Raleigh NC 27699-4202
Phone (919) 716-3700 Fax: (919) 716-3795 www.doc.state.nc.us
DPS | Adult Correction | Prisons | Community Corrections | Correction Enterprises | ACDP | News | Offender Info | Contact
© 1995-2012 North Carolina Department of Public Safety. All rights reserved.