First superintendent named for Swannanoa women's prison

ASHEVILLE - Debbie M. Hughes has been named the first superintendent for Swannanoa Correctional Center for Women, a new prison that is opening to replace the Black Mountain facility for wo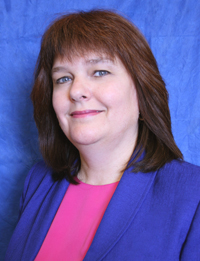 men.

Swannanoa Correctional, established to meet the growing population of female offenders, will open with 80 adult inmates, but is expected to grow to accommodate more than 450 by 2010.

Victoria Justice, now retired, was the last superintendent for Black Mountain Correctional Institution.

Hughes began working with the Department of Correction as a correctional officer in 1993, was promoted to programs supervisor in 1995 and then to assistant superintendent in 1999. She has completed the National Institute of Corrections' Correctional Leadership for Women training and is enrolled in the N.C Public Managers course.

After obtaining a bachelor's degree in philosophy/religion at Appalachian State University, Hughes earned a master's degree in Christian education from Presbyterian School of Christian Education at Union Seminary in Richmond, Va. Before beginning her corrections career, she was a director of Christian education in Indiana and Florida and assistant director of a church child development center in Asheville.

Hughes' father, Marcus, is a retired Avery-Mitchell Correctional Institution administrator.

She is a member of Asheville's First Baptist Church, Buncombe County Democratic Women, the State Employees Association of North Carolina and the American Correctional Association. Hughes is also active in environmental advocacy, has been an organic gardener for 28 years and raises llamas for recreational hiking.

# # #

Editor: A digital copy of the photo is available calling Public Affairs at 919-716-3700.