SMITHFIELD - Gary Jones has been named the superintendent of Johnston Correctional Institution, succeeding the retired Thomas Carroll.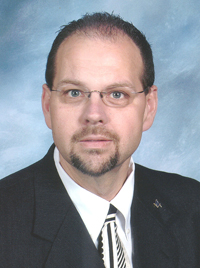 Johnston Correctional houses approximately 640 male inmates in medium custody and employs 254 officers and other staff members.
Jones was previously assistant superintendent for custody and operations at Johnston CI. He began his career in 1984 as a correctional officer at the former Polk Youth Center, where he advanced through the ranks to captain in 1993. Three years later, Jones was transferred as captain to Johnston CI, and was named assistant superintendent in 2003.
"I believe that the staff at Johnston Correctional Institution is the best in the state, and I look forward to continuing to work with them in his new position," Jones said.
A former student at N.C. State University, Jones is in the current class of the state's Certified Public Manager program.
Jones is a member of the Selma Masonic Lodge and is a deacon in his church. He enjoys working with computers and watching sports.
# # #