Hoke, Scotland counties have new probation manager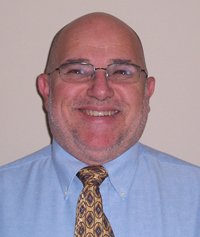 RAEFORD -- George S. McGuire is the new manager of the state's probation and parole operations in Hoke and Scotland counties, which comprise Judicial District 16A.

As judicial district manager, McGuire is oversees the work of 32 probation/parole officers who supervise approximately 1,400 offenders.

Succeeding Diane Isaacs, who was promoted to assistant administrator for Community Corrections' Division 2, McGuire began his career in 1980 as a probation/parole officer in Hoke County. He rose through the ranks to become a chief probation/parole officer in 2002 in Scotland County and in 2006 in Hoke County.

McGuire has a Bachelor of Arts degree in sociology from UNC-Pembroke. April, his wife, is a teacher in Fayetteville.

He enjoys his church, antique cars, cooking, reading and working in his garage.

# # #

Editor: Digital copies of the photo, in color and black-and-white, are available by calling 919-716-3700.