Hyde Correctional has new superintendent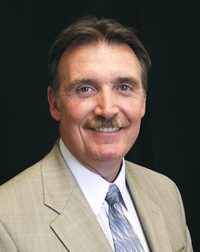 WANQUARTER - Robert G. Jones is the new superintendent at Hyde Correctional Institution.

The prison houses 750 minimum and medium custody male offenders and has 235 officers and administrative personnel. In addition to public safety, Hyde Correctional serves the public with two Community Work Crews and five Road Squad Units.

Jones began his career in 1981 as a correctional officer at Caledonia Correctional Institution, where he rose through the ranks to unit manager in 1992. He was promoted to captain at Pasquotank Correctional Institution in 1995, to superintendent at Gates Correctional Center in 2002 and to assistant superintendent for custody and operations at Bertie Correctional Institution in 2005.

While serving in the U.S. Army, Jones was a military police officer and he attended the University of Texas.

The Roanoke Rapids native and his wife, Tammy, reside in Elizabeth City. They have a daughter, Brittany, and a son, Spencer. He enjoys hunting and golf.

# # #

Editor: Digital copies of the photo, in color and black-and-white, are available by calling 919-716-3700.