New superintendent named at Sanford prison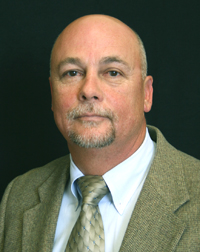 SANFORD – Jimmy Currin is the new superintendent at Sanford Correctional Center. He was previously assistant superintendent for custody and operations at Harnett Correctional Institution in Lillington.

Currin succeeds Sorrell Saunders, who was promoted to superintendent of McCain Correction Hospital near Raeford.

Sanford Correctional is a minimum security prison for approximately 300 adult males. Most of the inmates leave the prison to work off-site daily. The prison has a staff 72 correctional officers and administrative personnel.

Currin began his career as a correctional officer in 1983 at Harnett Correctional, where he was promoted through the ranks, reaching assistant superintendent in 2005. The Boone Trail High School graduate attended Central Carolina Community College.

The new superintendent has completed the Department of Correction's Supervisory Development Program and has earned the State Advanced Correctional Certificate. He is a former DOC Special Operations Response Team leader and a former commander of the Division of Prisons' South Central Region 2nd Company.

Currin is married and has two daughters, a son and two grandchildren. He also spends time fishing, being active in his church and serving on the State Employees Credit Union local advisory board.

# # #

A digital copy of the photo is available by calling 919-716-3700.