New leader named at Morrison prison

HOFFMAN - J.C. Huggins Jr. is the new administrator for Morrison Correctional Institution.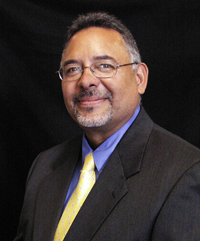 The facility houses 805 male inmates, in medium custody for adults and in minimum custody for youthful offenders, and employs 373 officers and administrative personnel.

Huggins was previously operations manager for the Division of Prisons' South Central Region. He succeeds the retired Ronald Jones.

Beginning his career as a correctional officer at Hoke Correctional Institution in 1986, Huggins advanced through the ranks at the Robeson, Columbus, Lumberton and Morrison facilities. He was promoted to superintendent at McCain Correctional Hospital before being appointed to the South Central Region.

Huggins has an associate degree in law enforcement technology from Robeson Community College and has completed the Department of Correction's Correctional Leadership Development Program.

He and his wife, Donna, have been married 25 years. They have three daughters, one son, three granddaughters and two grandsons.

Huggins is active in his church and is a member of the West Robeson Camp of Gideons International. He also enjoys spending time with his grandchildren, cooking outdoors, camping and riding his motorcycle.

# # #

A digital copy of the photo is available by calling 919-716-3700.