New superintendent named for Gates Correctional Center

GATESVILLE - Dennis M. Daniels is the new superintendent at Gates Correctional Center, a minimum custody prison that houses 96 adult male inmates and has a staff of 29 employees.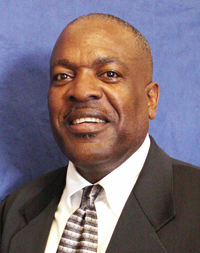 Previously a captain at Odom Correctional Institution in Northampton County, Daniels succeeds Willie Davis, who is assistant superintendent at the 1,000-bed Bertie Correctional Institution near Windsor.

Daniels began his career as a correctional officer in 1980 at Caledonia Correctional Institution and rose through the ranks at Caledonia and at the now-closed Halifax Correctional Center. He was promoted to captain in 1997 at Pasquotank Correctional and transferred to Odom CI in 2003. He is also the acting commander of the Central Region Prison Emergency Response Team.

Attending St. Augustine's College, Daniels majored in business administration. He is a correctional pepper spray, firearms and general instructor, and has an Advanced Criminal Justice Education and Training Certificate.

Daniels wife, Tonya Banks-Daniels, is an accountant at Elizabeth City State University.

Active in his fraternity, the Masons and his church, Daniels also enjoys fishing and working his yard.

# # #

Editor: A digital copy of the photo is available calling Public Affairs at 919-716-3700.