Roxboro resident managing Durham County probation operations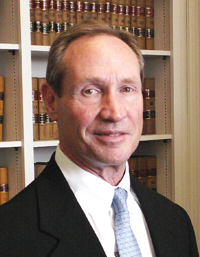 DURHAM -- Roxboro resident John Lee is the new Community Corrections manager in Judicial District 14, which covers Durham County.
As judicial district manager, Lee is in charge of an office that has 90 staff members -- including 74 officers -- who are responsible for supervising approximately 4,200 offenders.
Lee was previously the manager for District 9A, which includes Person and Caswell counties. He began his corrections career as a probation/parole officer in Vance County, rising through the ranks to become a chief probation/parole officer in Vance and Person counties, and was promoted to judicial district manager in 1998.
Lee has completed the North Carolina Public Managers Program. He has chaired the District 9A Drug Treatment Court, is a former Branch Officer of the Year, and is a previous recipient of the Roxboro Jayceesí Boss of the Year award.
With a business administration degree from Gardner-Webb University, Lee is active in the Roxboro Area Chamber of Commerce, the N.C. Probation/Parole Association and Roxboro Baptist Church. He enjoys sports in general, playing golf, visiting the beach and participating in community projects that assist other people.
# # #
A digital copy of the photo is available by calling 919-716-3700.