Search underway for truck stolen by escapees
HOFFMAN - Authorities are searching for a truck believed stolen by three inmates who escaped from Morrison Correctional Institution in Richmond County early Thursday morning.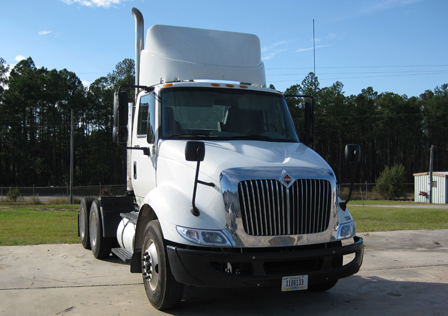 The truck is a white single cab Freightliner - belonging to Woodgrain Distribution, a business located a short distance from the prison in Hoffman.
It has Indiana license plates bearing the number 199556. It is similar to the truck in the attached photos.
The truck may have front end damage since the inmates crashed it through a gate to exit the lot where it was stolen.
The Department of Correction and local law enforcement officers are searching for the three inmates who were discovered missing at 6 a.m. Thursday from Morrison's minimum custody unit. All three are serving short sentences for non-violent crimes.
The inmates are:
Joseph A. Caulder (#1002912), 20, serving 8-10 months for larceny of firearms and larceny after breaking and entering.

He was convicted in Scotland County.
William D. Bullard, 19, (#0929615) serving six months for larceny of a motor vehicle and forgery.

He was convicted in Robeson County.
Richard H. Ames III (#0916507), 19, serving 8-10 months for larceny from person.

He was convicted in Currituck County.


| | | |
| --- | --- | --- |
| | | |
| Joseph A. Caulder | William D. Bullard | Richard H. Ames III |