New superintendent named for McCain Correctional Hospital
RAEFORD - Sorrell Saunders has been named the new superintendent for McCain Correctional Hospital, a minimum custody health care center for adult male inmates. He succeeds J.C. Huggins, who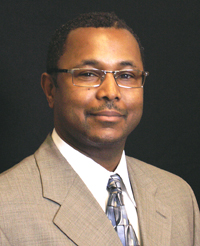 was promoted to regional operations manager for the Division of Prisons.
The prison has an average population of 360, with approximately one-third of those being healthy inmates who work in maintaining various prison operations. McCain Correctional has both acute care and skilled nursing care beds with the medical ancillary services of laboratory, x-ray, respiratory therapy and pharmacy.
Among the 250 people employed there is a medical staff of more than 135 persons, including four full-time physicians.
Saunders previously served as superintendent at Sanford Correctional Center and operations manager in the Division Prisons' central office in Raleigh. He spent the first 16 of his 24 years in corrections at Southern Correctional Institution in Troy, where he began as a program assistant and advanced through the ranks to captain in 1998. In 2000, he was named assistant superintendent at Sanford Correctional Center. Saunders' father, Glenn, retired as a captain from McCain Correctional.
A graduate of N.C. Central University, Saunders has a bachelor's degree in public administration. He has also completed the state's Certified Public Manager program and the National Institute of Corrections' leadership development program.
Saunders and his wife, Selina, have a son, Sorrell II. He is a trustee and avid worker in his church.
# # #