Escaped inmate captured in Polk County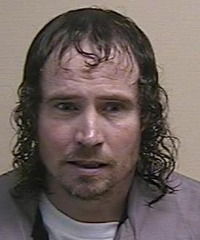 COLUMBUS – Inmate Stephen Taylor, who ran from the courthouse in Polk County during a court appearance last Wednesday, was captured at 12:15 a.m. today near Columbus.
On Thursday, the Polk County Sheriff's Office received information that Taylor was in the area of Levi Drive near Columbus. Polk County deputies were assisted by officers from the North Carolina Department of Correction and deputies from Rutherford, Henderson and Spartanburg counties in apprehending Taylor at a residence on Levi Drive.
Taylor was transported to the Polk County Sheriff's office for processing and then to Marion Correctional Institution. He has a first appearance on felony escape charges scheduled in Polk County today at 1 p.m.
Taylor was serving an 18-month sentence for speeding to elude arrest and failure to heed lights/siren. At the time of his escape from the courthouse last week, he was being sentenced for a habitual felon conviction.
# # #
EDITORS: A digital photo of Stephen Taylor #0401432 is available by using the offender search on the NCDOC Web site at http://www.doc.state.nc.us
---