Tim Kimble new superintendent at Southern CI
RALEIGH – Timothy L. Kimble has been named the new superintendent for Southern Correctional Institution in Troy, according to Division of Prisons Director Robert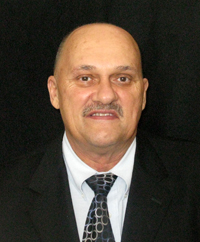 Lewis.
Kimble, who has been acting superintendent at Southern CI in Montgomery County, also has served as assistant superintendent for custody and operations at the facility since 2005. As the new Southern superintendent, Kimble will be in charge of a mixed custody facility for 696 adult males, with a staff of 325.
He also has served as assistant superintendent for programs, program director for activities and classifications at Southern CI from 1982-1988. He was a correctional program supervisor at Piedmont Correctional Center. He was a correctional officer with the Florida Department of Offender Rehabilitation before coming to North Carolina in 1980.
He received a Master of Science degree in Criminology from Florida State University in 1977 and a Bachelor of Arts degree in Psychology and Sociology from Appalachian State University in 1974.
Kimble also completed the Department of Correction's Correctional Leadership Development Program in 2000.
Southern Correctional Institution houses approximately 550 female inmates in medium custody and 210 inmates in a separate minimum custody unit.
# # #
---