Lanesboro prison has new administrator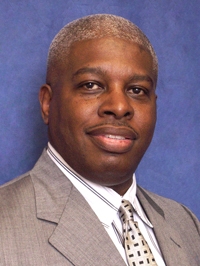 POLKTON - Richard L. Neely is the new administrator for Lanesboro Correctional Institution, a close custody prison that houses approximately 1,000 inmates and has approximately 415 employees.
A 29-year corrections veteran, Neely began his career in 1980 as a correctional officer at Piedmont Correctional Institution, where he advanced through the ranks to captain. He was an assistant superintendent at Iredell Correctional and superintendent at Charlotte Correctional prior to being named administrator at Lanesboro.
Neely succeeds the retired Rick Jackson.
In addition to attending Knoxville College, Neely has completed the Department of Correction's leadership development program. He is a general instructor for correctional training and is Western Region commander for the Prison Emergency Response Team (PERT).
He is a Western Star Mason and enjoys reading, working out and sports.
Neely and his wife, Dorothy, have a daughter and two grandchildren.
# # #
---