Search under way for Bladen inmate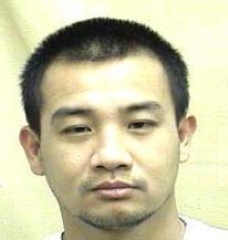 ELIZABETHTOWN - Corrections and law enforcement officers are searching for an inmate who escaped Tuesday morning from Bladen Correctional Center, a minimum security prison in Elizabethtown.
Hieu T. Bui, (#0559252) walked away from his dorm and scaled a fence about 11:20 a.m.. He was last seen entering a wooded area about 150 feet from the prison fence.
Bui, 32, was serving a 6-month misdemeanor sentence for communicating threats. He is 5-feet 5-inches, weighs about 144 pounds, has black hair and brown eyes. He was scheduled to be released Oct. 22.
Anyone who has seen the inmate or has information on his whereabouts is asked to call Bladen Correctional Center at 910-862-3107 or your local law enforcement agency.
A photo of Bui is available by using the offender search on the NCDOC website at www.doc.state.nc.us
# # #
---