Tillery prison has new superintendent
TILLERY - Oliver R. Washington Sr. has been named the new superintendent at Tillery Correctional Center in Halifax County.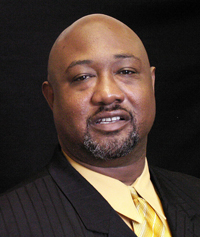 The minimum-security prison houses approximately 472 male inmates and employs 120 officers and other staff members.
Succeeding the retired Tommy W. King, Washington had been assistant superintendent since 2003. He has risen through the ranks at various prisons, beginning as a correctional officer at the now-closed Polk Youth Institution in Raleigh in 1984.
Washington has completed the stateís Public Managers Program and the DOCís Correctional Leadership Development Program. In 2007, he earned a bachelorís degree in religion and philosophy from Shaw University, where he is pursuing post-graduate studies.
Washington and his wife, Vivian, have three sons. They reside in Rocky Mount.
He is president of the Community Outreach Ministry in Whitakers, vice moderator of the Progressive Tar River Association and first vice president of the Greater Rocky Mount Ministerial Council. Washington also enjoys walking and playing golf.
# # #
---