| | | | | |
| --- | --- | --- | --- | --- |
| | | North Carolina Department of Public Safety | | |
Beverly Eaves Perdue
Governor

Alvin W. Keller Jr.
Secretary

North Carolina Department of Correction

---

For Release:
Contact: Keith Acree
Date: Jan. 13, 2009
Phone: 919 -716-3700

---
Tim Moose named acting director for Community Corrections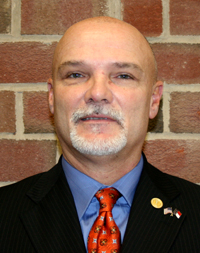 RALEIGH Ė Correction Secretary Alvin Keller today named Tim Moose acting director of the Division of Community Corrections. Moose will oversee the operations of the stateís probation and parole system while work begins to find a new leader for the division.
Moose is a 25-year probation veteran who began his career in 1984 as a probation officer in Wake County. During his tenure he has managed the divisionís electronic house arrest program, intensive supervision programs and special operations. He most recently served as a special assistant handling the divisionís legislative and policy issues.
A permanent director of Community Corrections will not be named immediately. Secretary Keller and his staff will meet this week with officials from the National Institute of Corrections who reviewed North Carolinaís probation operations last summer, to discuss their findings and recommendations.
# # #
---
North Carolina Department of Correction
Public Information Office 4202 Mail Service Center Raleigh NC 27699-4202
Phone (919) 716-3700 Fax: (919) 716-3795 www.doc.state.nc.us
DPS | Adult Correction | Prisons | Community Corrections | Correction Enterprises | ACDP | News | Offender Info | Contact
© 1995-2012 North Carolina Department of Public Safety. All rights reserved.