| | | | | |
| --- | --- | --- | --- | --- |
| | | North Carolina Department of Public Safety | | |
Beverly Eaves Perdue
Governor

Alvin W. Keller Jr.
Secretary

North Carolina Department of Correction

---

For Release:
Contact: Keith Acree
Date: Feb. 8, 2010
Phone: 919 -716-3700

---
Cumberland has new Community Corrections manager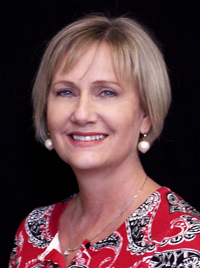 FAYETTEVILLE -- Sharon Phillips is the new manager for Community Corrections operations in Cumberland County.
Comprised of Cumberland County, District 12 has approximately 3,575 probation, parole and community service offenders under its supervision. Its staff of 70 employees includes approximately 50 probation and parole officers.
Formerly a chief probation/parole officer in the district, Phillips succeeds the retired Wayne Marshburn. The Fayetteville native has been in Community Corrections since 1986, beginning as a court intake officer. She has a bachelor of arts degree from UNC-Wilmington.
# # #
---
North Carolina Department of Correction
Public Information Office 4202 Mail Service Center Raleigh NC 27699-4202
Phone (919) 716-3700 Fax: (919) 716-3795 www.doc.state.nc.us
DPS | Adult Correction | Prisons | Community Corrections | Correction Enterprises | ACDP | News | Offender Info | Contact
© 1995-2012 North Carolina Department of Public Safety. All rights reserved.