Dan River prison has new superintendent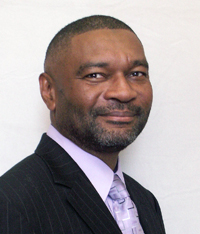 YANCEYVILLE - Rudy Foster, a 26-year Division of Prisons veteran, is the new superintendent at Dan River Prison Work Farm.
The minimum custody facility houses 570 male felon and misdemeanant inmates. It employs 187 officers and administrative staff members.
Inmate work assignments include food service, maintenance, janitorial and other institutional jobs. Other assignments include working on Department of Transportation road squads, working in Correction Enterprises metal shop, maintenance work at Caswell Correctional Center and the inmate construction program.
Foster, who was previously assistant superintendent for custody and operations at the Dan River prison, succeeds George Solomon, who was promoted to director of the Division of Prisons' Piedmont Region. Foster began his career as a correctional officer at the now-closed Guilford Correctional Center, and was named assistant superintendent at the Dan River facility in 2003.
A graduate of the Department of Correction's professional leadership development program, Foster is also a correctional instructor. He graduated in 1982 with a bachelor of science degree from N.C. A&T State University.
# # #