David Calloway to manage probation in Anson, Union, Richmond & Stanly
ROCKINGHAM – David Calloway, a 26-year probation and parole veteran, has been named judicial district manager for District 20, and will supervise probation and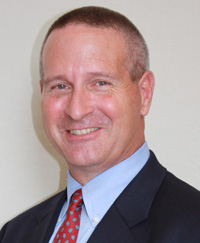 parole operations in Anson, Union, Richmond and Stanly counties. He succeeds Barbara Orr, who retired.
In his new position, Calloway will be responsible for a staff of 69 employees who supervise more than 3,100 offenders on probation, parole or post-release supervision in the four-county area.
Calloway began his corrections career as a probation officer in Mecklenburg County in 1984, where he specialized in electronic house arrest cases. In 1995, he transferred to Cabarrus County, where he has later promoted to chief probation officer.
He's a Concord native and graduate of Concord High School. He received a criminal justice degree from UNC Charlotte.
# # #
---