Durham Correctional Center has new superintendent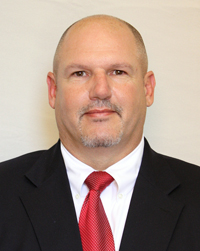 HILLSBOROUGH – Armstead Hodges is the new superintendent of Durham Correctional Center.
The prison is a minimum security facility that houses approximately 215 male inmates. It has employs 42 officers and administrative staff members.
Hodges, who succeeds Joyce Kornegay, had been assistant superintendent since 2005 at Orange Correctional, where he was acting superintendent January-November 2009. Hodges began his career as a correctional officer at Caswell Correctional Center in 1988.
The Caswell County native attended Rockingham Community College, is active in community civic organizations, and was twice nominated for a State Employee Award for Excellence.
# # #
---