Faye Daniels named superintendent at Pamlico Correctional Institution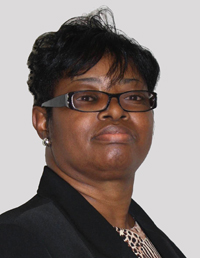 BAYBORO – Faye Daniels was named today as the new superintendent at Pamlico Correctional Institution. She succeeds Mike Lamm who retired.
Daniels is a 23-year corrections veteran who most recently served as assistant superintendent for custody and operations at Craven Correctional Institution in Vanceboro. She began her corrections career with the sheriff's office in Greene County and joined NCDOC as a case manager at Eastern Correctional Institution in 1988. As correctional lieutenant, she was part of original staff that opened the Craven county prison in 1996 and has worked there since.
A Greene County native, she is a graduate of Lenoir Community College and the NCDOC Correctional Leadership Development Program.
Pamlico Correctional Institution in Bayboro is a medium-security prison housing approximately 900 male inmates. With a staff of more than 200, it is one of the largest employers in Pamlico County
# # #