| | | | | |
| --- | --- | --- | --- | --- |
| | | North Carolina Department of Public Safety | | |
Beverly Eaves Perdue
Governor

Alvin W. Keller Jr.
Secretary

North Carolina Department of Correction

---

For Release:
Contact: Keith Acree
Date: June 30, 2010
Phone: 919 -716-3700

---
Inmate escapes from prison construction crew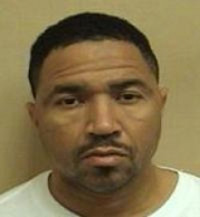 TAYLORSVILLE - Inmate Xavier Shaw (#0365149) escaped this afternoon from an inmate construction crew building an addition to Alexander Correctional Institution.
Shaw, 45, was serving a six-year sentence for kidnapping and several counts of common law robbery. His prison term was scheduled to end Aug. 30, but he has charges pending in Wake County for robbery with a dangerous weapon, possession of a firearm by a felon and other crimes.
Anyone who has seen Shaw or has information on his whereabouts should call local law enforcement or Alexander Correctional Institution at 828-632-1331.
# # #
---
North Carolina Department of Correction
Public Information Office 4202 Mail Service Center Raleigh NC 27699-4202
Phone (919) 716-3700 Fax: (919) 716-3795 www.doc.state.nc.us
DPS | Adult Correction | Prisons | Community Corrections | Correction Enterprises | ACDP | News | Offender Info | Contact
© 1995-2012 North Carolina Department of Public Safety. All rights reserved.