Piedmont region has new prisons director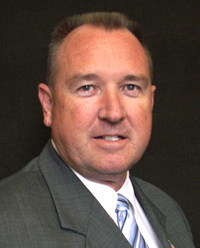 KERNERSVILLE - A new director has been named for the Division of Prisonsí Piedmont Region, which covers 15 correctional facilities in 12 counties.
George Solomon, a 26-year corrections veteran, was named to oversee the operations of the prisons, which house more than 7,800 inmates and employee nearly 2,750 officers and staff members. He was previously superintendent of Dan River Prison Work Farm in Yanceyville.
He succeeds the retired Jim Pierce.
Beginning his career in 1984 as a correctional officer at the now-closed Blanch Youth Institution, Solomon steadily rose through the ranks. He was deputy warden of N.C. Correctional Institution for Women in Raleigh from 2000 to 2003, when he was promoted to superintendent at Dan River Prison Work Farm.
Solomon received a Governorís Award For Excellence in 2000, and completed the departmentís Correctional Leadership Development Program in 1999.
# # #