Randolph prison has new superintendent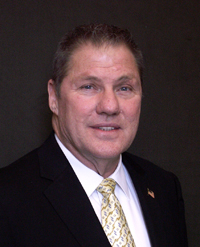 ASHEBORO – Danny Hayes, who has spent his entire 26-year career at Randolph Correctional Center, has been named the new superintendent for the minimum custody prison.
The prison houses 226 male inmates, including 50 in long-term medical care beds with 24-hour medical staff. Total staff is 117 employees.
Randolph Correctional also provides 24-hour security for an inmate ward in Greensboro's Kindred Hospital. The ward serves male and female inmates in minimum to close custody.
Succeeding the retired Bobby Burton, Hayes had been assistant superintendent at Randolph Correctional since 2005. He began working at the prison as a correctional officer in 1984.
# # #
---