| | | | | |
| --- | --- | --- | --- | --- |
| | | North Carolina Department of Public Safety | | |
Beverly Eaves Perdue
Governor

Alvin W. Keller Jr.
Secretary

North Carolina Department of Correction

---

For Release:
Contact: Pamela Walker
Date: Aug. 26, 2010
Phone: 919 -716-3700

---
Search under way for missing Community Work Program inmate
FAIRMONT - Correction and law enforcement officers are searching for minimum-custody inmate Matthew Oxendine (#0309452).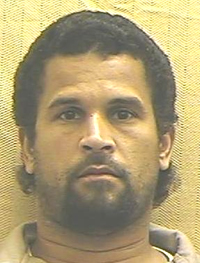 Oxendine, 36, was part of a Community Work Program crew of four inmates from Robeson Correctional Center in Lumberton who were working in the Town of Fairmont. He ran away late Thursday afternoon when the Fairmont van that was transporting the crew made a stop.
Oxendine is serving a minimum sentence of 3 years and 10 months after being convicted in 2008 of assault with a firearm on a law enforcement officer. He was due for release in May 2012.
Anyone who has seen Oxendine or has information on his whereabouts should call local law enforcement or Robeson Correctional Center at 910-618-5535.
# # #
North Carolina Department of Correction
Public Information Office 4202 Mail Service Center Raleigh NC 27699-4202
Phone (919) 716-3700 Fax: (919) 716-3795 www.doc.state.nc.us
DPS | Adult Correction | Prisons | Community Corrections | Correction Enterprises | ACDP | News | Offender Info | Contact
© 1995-2012 North Carolina Department of Public Safety. All rights reserved.