Search underway for missing work release inmate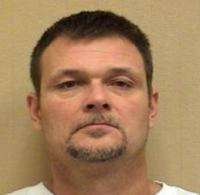 RED SPRINGS – Corrections and law enforcement officers are seeking Rodney Nealy, (#0299455) a minimum-custody inmate who left his work release jobsite this evening.
Nealy worked for an electrical contractor in Robeson County and left his jobsite about 6:30 p,m. in a light blue Ford Econoline van with North Carolina plates YSX-3275.
Nealy was serving 6-to-7 years for a string of financial crimes including forgery and larceny. He was assigned to the minimum-security Robeson Correctional Center in Lumberton.
Anyone who has seen Nealy or the van he was driving should call local law enforcement or Robeson Correctional Center at 910-618-5535.
# # #
Editors: A photo of Nealy is attached and also available by using the offender search on the NCDOC website at www.doc.nc.gov