Search underway after inmate walks away from litter road crew

LINCOLNTON

- Corrections and law enforcement officers are seeking inmate Nathan E. Tyler (#0511829), who walked away from his litter road crew Thursday about 11:55 a.m. on Highway 150 in Boiling Springs near Shelby.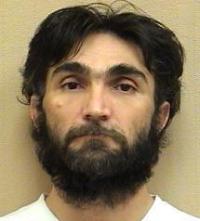 Tyler, 37, is serving a maximum sentence of 1year, 8 months at Lincoln Correctional Center on robbery and breaking and entering convictions in Columbus County.
He is 5-feet-11 and weighs 168 pounds.
Lincoln Correctional Center, a minimum-security prison for men in Lincolnton, houses approximately 202 inmates.
Anyone with information on Tyler's whereabouts is asked to call Lincoln Correctional Center at 704-735-0485 or call your local police.
# # #
---