| | | | | |
| --- | --- | --- | --- | --- |
| | | North Carolina Department of Public Safety | | |
Beverly Eaves Perdue
Governor

Alvin W. Keller Jr.
Secretary

North Carolina Department of Correction

---

For Release:
Contact: Pamela Walker
Date: Dec. 17, 2010
Phone: 919 -716-3700

---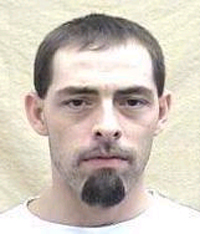 Search under way for missing inmate
LENOIR - Corrections and law enforcement officers are seeking Joseph Courtner (#0509765), a minimum-custody inmate, who left his litter crew assignment just before noon today.
The minimum-custody crew was picking up litter along N.C. Highway 18/Morganton Boulevard when the supervising correctional officer saw him run into the woods.
Courtner was serving a 10-month sentence for driving while license revoked and resisting an officer. He was assigned to the minimum-security Caldwell Correctional Center in Lenoir.
Anyone who has seen Courtner should call local law enforcement or Caldwell Correctional Center at 828-726-2509.
# # #
---
North Carolina Department of Correction
Public Information Office 4202 Mail Service Center Raleigh NC 27699-4202
Phone (919) 716-3700 Fax: (919) 716-3795 www.doc.state.nc.us
DPS | Adult Correction | Prisons | Community Corrections | Correction Enterprises | ACDP | News | Offender Info | Contact
© 1995-2012 North Carolina Department of Public Safety. All rights reserved.