| | | | | |
| --- | --- | --- | --- | --- |
| | | North Carolina Department of Public Safety | | |
Beverly Eaves Perdue
Governor

Alvin W. Keller Jr.
Secretary

North Carolina Department of Correction

---

For Release:
Contact: Keith Acree
Date: Sept. 22, 2010
Phone: 919 -716-3700

---
Smith named superintendent at Raleigh Correctional Center for Women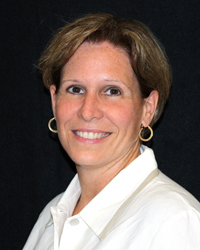 RALEIGH – Angela Smith is the new superintendent at Raleigh Correctional Center for Women. She succeeds Kenneth Royster, who was recently promoted to lead Wake Correctional Center.

Smith is an 18-year corrections veteran who most recently served as assistant superintendent for programs at Wake Correctional Center. She began her career at North Carolina Correctional Institution for Women in Raleigh where she worked in many positions including program supervisor, assistant unit manager, program director and diagnostic center director.

Smith is a native of Wilson and a graduate of North Carolina State University with degrees in criminal justice and sociology.

Raleigh Correctional Center for Women, located on State Street in southeast Raleigh, is a minimum-security prison housing approximately 180 female inmates who are close to release. Many of those inmates work outside the prison during the day at government agencies or work release jobs in the Raleigh area.
# # #
North Carolina Department of Correction
Public Information Office 4202 Mail Service Center Raleigh NC 27699-4202
Phone (919) 716-3700 Fax: (919) 716-3795 www.doc.state.nc.us
DPS | Adult Correction | Prisons | Community Corrections | Correction Enterprises | ACDP | News | Offender Info | Contact
© 1995-2012 North Carolina Department of Public Safety. All rights reserved.