Wake Correctional Center has new superintendent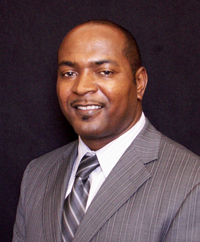 RALEIGH - Kenneth Royster, a 22-year Division of Prisons veteran, is the new superintendent at Wake Correctional Center.
The prison is a minimum custody facility housing approximately 410 male inmates and employing 107 full-time officers and administrative staff members.
Wake Correctional Center is primarily a "work" unit; 80 percent of the inmate population leaves the facility each day for incentive wage work assignments in various state agencies in the Wake County area. Approximately 50 inmates who are near parole or release participate in the work release program, leaving the facility to work for businesses in the community.
Succeeding the retired James Langston, Royster was previously superintendent at Raleigh Correctional Center for Women. He began his career as a correctional officer at the now-closed Triangle Correctional Institution. Royster has also worked at N.C. Correctional Institution for Women in Raleigh.
He is in the Department of Correction's professional leadership development program.
# # #
---