Warren Correctional Institution has new leader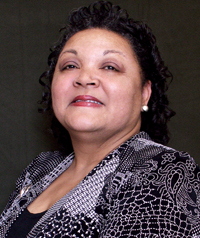 MANSON - Joyce Kornegay is the new superintendent of Warren Correctional Institution, a prison that has approximately 975 inmates and a staff of 395.
Warren Correctional houses male inmates in close, medium and minimum custody environments. Most of the
inmates are medium custody.
Previously superintendent at Durham Correctional Center, Kornegay succeeds the retired George "J" Haynes.
Beginning her corrections career as an accountant in 1983 at the N.C. Correctional Institution for Women in
Raleigh, Kornegay advanced to superintendent at Umstead Correctional Center in Butner in 2006. Kornegay
had been superintendent at Durham Correctional Center since December 2009.
An education major, Kornegay graduated from St. Augustine's College in Raleigh. She has completed the
department's Correctional Leadership Development Program and Warden Training.
# # #
---