Search underway for inmate escaped from Western Youth Institution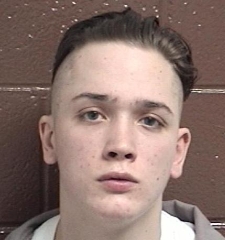 MORGANTON – Corrections and law enforcement officers are seeking inmate Alexander Flowers, 18, who escaped from the minimum-security unit at Western Youth Institution in Morganton. Flowers was last seen at an inmate count shortly before midnight.
Flowers (DOC# 1116159) was convicted of larceny of a motor vehicle and misdemeanor larceny in Stokes County and received a sentence of 8-10 months in prison. He was due for release in late December 2010.
Flower is 5 feet 10 inches tall and weighs approximately 159 pounds. He has brown hair and green eyes.
Anyone who has seen Flowers or has information on his whereabouts should call local police or Western Youth Institution at 828-438-6037.
Western Youth Institution is a prison housing approximately 680 male inmates, ages 22 and younger in various custody levels.
# # #
---