Kevin Miller to manage probation in Burke, Caldwell, Catawba
MORGANTON – Kevin Miller, a 21-year probation and parole veteran, has been named judicial district manager for District 25, and will supervise probation and parole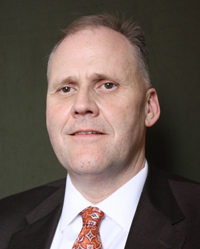 operations in Burke, Caldwell and Catawba counties. He succeeds Janet Crump, who retired.
In his new position, Miller will be responsible for a staff of 70 employees who supervise more than 3,500 offenders on probation, parole or post-release supervision in the three-county area.
Miller began his corrections career as a probation officer in Caldwell County in 1990. He became an intensive case officer in 1994, was promoted to chief probation/parole officer in 2008 where he served until his current promotion.
The Caldwell County native is a dean's list graduate of Appalachian State University with a M.A. in Instructional Technology/Information Systems and a B.S. in Psychology/Business, and has an associate in applied science with honors in computer programming from Caldwell Community College.
# # #
---