Mountain View prison has new superintendent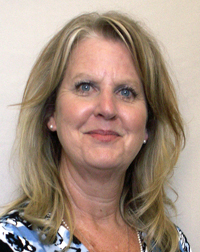 SPRUCE PINE – Susan White is the new superintendent at Mountain View Correctional Institution, which houses approximately 900 medium and close custody male inmates and employs 270 officers and other staff members
Formerly superintendent at New Hanover Correctional Center in Wilmington, she succeeds David Mitchell, who was promoted to operations manager in Division of Prisons' Western Region. She had been superintendent at New Hanover CC since 2008.
White has been an assistant superintendent for programs at Tabor Correctional Institution in Tabor City and at Pender Correctional Institution in Burgaw. Her corrections career began in 1989 at the former Blue Ridge Youth.
White earned a bachelor's degree in sociology and criminal justice at Appalachian State University in 1979. She has also completed the Department of Correction's Correctional Leadership Development Program.
She is a Gaston County native.
# # #
---