| | | | | |
| --- | --- | --- | --- | --- |
| | | North Carolina Department of Public Safety | | |
Beverly Eaves Perdue
Governor

Alvin W. Keller Jr.
Secretary

North Carolina Department of Correction

---

For Release:
Contact: Keith Acree
Date: April 8, 2011
Phone: 919 -716-3700

---
New manager named at substance abuse treatment facility
GOLDSBORO – James Lassiter is the new facility manager at the Department of Correction's residential substance abuse treatment center for male probationers and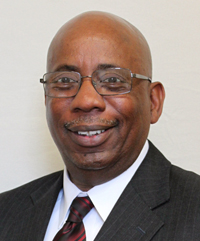 parolees – DART Cherry.
The center offers drug and alcohol recovery and treatment (DART) programs to 300 residents and is run by a staff of 77 employees. The residents are probationers sentenced to the treatment program by the courts and parolees who are released from prison and sent to treatment as a condition of parole.
Lassiter is a native of Smithfield with a master's degree in addiction psychology. He is a certified substance abuse counselor and a certified clinical supervisor. He has been at DART Cherry since 1990, beginning as a program assistant. He has risen through the ranks, and was program director prior to being named facility manager.
# # #
---
North Carolina Department of Correction
Public Information Office 4202 Mail Service Center Raleigh NC 27699-4202
Phone (919) 716-3700 Fax: (919) 716-3795 www.doc.state.nc.us
DPS | Adult Correction | Prisons | Community Corrections | Correction Enterprises | ACDP | News | Offender Info | Contact
© 1995-2012 North Carolina Department of Public Safety. All rights reserved.