New superintendent named for Odom Correctional Institution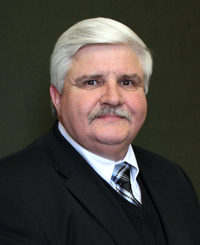 JACKSON – William B. Carroll Jr. has been promoted to superintendent at Odom Correctional Institution, a minimum custody prison that houses approximately 540 adult male inmates and has a staff of 185 employees.
Previously assistant superintendent for programs at Odom Correctional, Carroll succeeds the retired John Vaughan. He began his career as a correctional officer in 1982 at nearby Caledonia Correctional Institution, where he progressed through the ranks, rising to program director in 1995. He was promoted to assistant superintendent at Odom in 2005.
Carroll has studied business administration at Chowan College, and he is a graduate of the Department of Correction's professional leadership development program. He is also a firearms trainer and general instructor.
Carroll and his wife, Allyson, have a grown son, Bryan, and he enjoys being active in his church, playing golf and hunting.
# # #
---