Oates named Superintendent of Year for 2011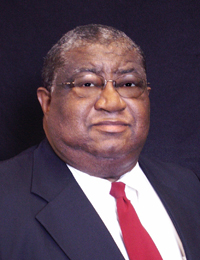 RALEIGH - Ennis Oates, superintendent of Neuse Correctional Institution in Goldsboro, has been named Superintendent of the Year for 2010, it was announced today by North Carolina Division of Prisons Director Bob Lewis.
Neuse Correctional Institution a 828-bed processing institution that processes all misdemeanor and some felon inmates into the North Carolina prison system and receives male inmates from all 100 counties. Over 7,500 inmates are processed each year at Neuse.
"Mr. Oates' experience and ability to handle one of the more complex institutions in the Division of Prisons is indicative of why he is a worthy candidate and nominee for Superintendent of the Year from the North Carolina Department of Correction Division of Prisons," Lewis said.
Oates began his 35-year career with the North Carolina Department of Correction in 1975 as a Correctional Officer at Central Prison. He was promoted to sergeant in 1981 at New Hanover Correctional Center and promoted to lieutenant in 1983 at Eastern Correctional Institution. He was promoted again in 1983 to assistant superintendent for operations at New Hanover Correctional Center, serving there until promotion to superintendent at Wayne Correctional Center in 2002.
He returned to New Hanover Correctional Center in 2003 as superintendent and was named Neuse superintendent in November 2007. He is a graduate of Smithfield Selma High School and served in the U.S. Army.
Oates has worked with at-risk youth and currently serves as a member of the Men of Distinction, a group of community volunteers consisting of business men, lawyers, judges, etc. who work with male high school students encouraging away from gang and drug related activities. He has participated in the One-on-One Program spending time reading to students in middle school.
He and his wife have two children.
# # #
---