Taylor to lead probation operations in Durham, Orange & Chatham
DURHAM – Probation veteran Tony Taylor has been named judicial district manager for District 14, which covers Durham, Orange and Chatham counties.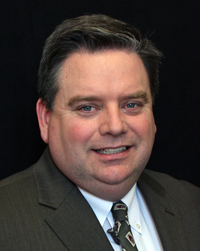 In his new position, he oversees a staff of 122 probation officers and support personnel who supervise more than 5,000 offenders on probation, parole or community supervision across the three counties. He succeeds Tommy Perry, who retired.
Taylor has served since 2008 as one of two assistant judicial district managers for District 14. Previously, he held the same position in Wake County. His probation career began in 1987 as a court intake officer in Wake County. He later specialized in electronic house arrest cases before becoming an intensive probation officer and later a chief probation officer and member of the FBI Violent Crimes Task Force.
Taylor is a Raleigh native and a graduate of Enloe High School and UNC Wilmington. In 2004, he completed the Correctional Leadership Development Program, an intensive management training program for DOC managers.
# # #
---