Avery/Mitchell prison has new superintendent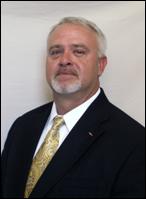 SPRUCE PINE Ė Mike Ball is the new superintendent at Avery/Mitchell Correctional Institution, a prison that houses 850 medium custody male inmates and employs 325 officers and other staff members.
Ball, formerly assistant superintendent of custody and operations at Craggy Correctional Institution in Asheville, has 24 years of experience in the Department of Correction. He began his career as a correctional officer at Craggy in 1987.
He succeeds the retired Robert Cooper.
Ball has completed the DOCís Correctional Leadership Development Program and is a leader of the Division of Prisonsí Western Region Drug Interdiction Team.
He and his wife, Zandra, have a son, Cody, age 17, and a daughter, Casey, 15.
# # #
---